Taint Nuthin' But A Party
This album is a digital recording of an original Bon Ton-produced cassette tape. There is no EQ manipulation or tape hiss reduction. The only enhancement was to clean up the "silence" between tracks. That's it.
Scanned cassette tape liner notes are included in the zip file. (March 2012)
Track Listing:
01 - Die Tryin'
02 - Kum Song
03 - Connoisseur D' Cum
04 - Git Your Nut
05 - Gravy
06 - Take A Ride
07 - Kiss Ya Like I Eat Ya
08 - When You're Gone
09 - Back Door Richy
10 - Little Bit
11 - Taint
Download the entire album by clicking and saving the zip file above.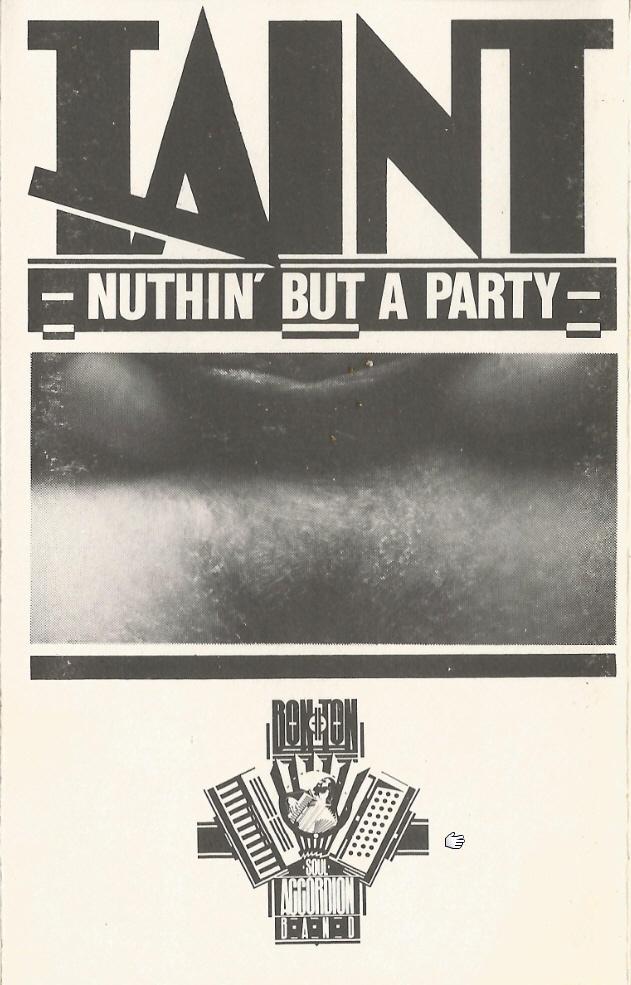 03 - Connoisseur D' Cum.mp3
07 - Kiss Ya Like I Eat Ya.mp3
08 - When You're Gone.mp3