Track listing
01 - Taint.... Nuthin' But A Party
02 - I'm Guilty
03 - I'm Gonna Be Remembered
04 - Where'd You Read That
05 - Love Affair
06 - Nothing
07 - Shoot So Low
08 - All The Way
09 - Just Like A Guy
10 - We'll Never Know
11 - I Miss Your Body
12 - Everything
13 - You Sittin' On It
14 - I Got You On Me
15 - Dirt Muffin

This album is a digital copy from an original CD. It was provided by a member of the Bon Ton Yahoo Group. This is a flawless recording.
Scanned cassette tape liner notes are included in the zip file.
Download the entire album by clicking and saving the zip file above.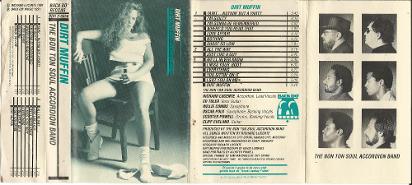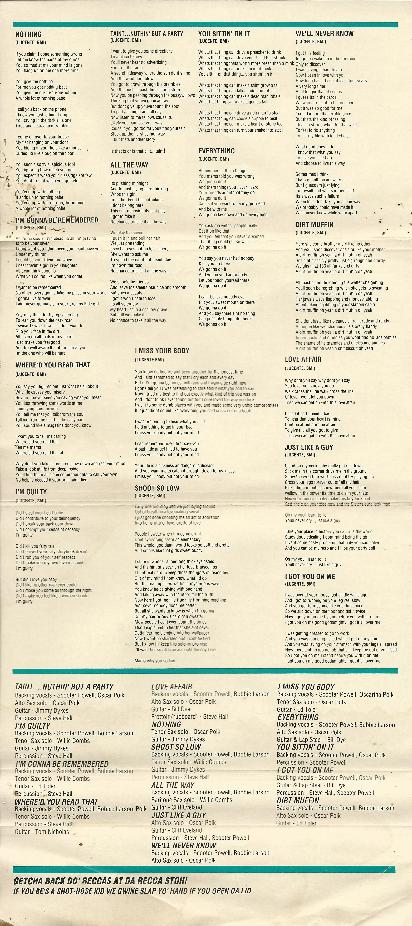 01 - Dirt Muffin - Taint.... Nuthin' But A Party.mp3
02 - Dirt Muffin - I'm Guilty.mp3
03 - Dirt Muffin - I'm Gonna Be Remembered.mp3
04 - Dirt Muffin - Where'd You Read That.mp3
05 - Dirt Muffin - Love Affair.mp3
06 - Dirt Muffin - Nothing.mp3
07 - Dirt Muffin - Shoot So Low.mp3
08 - Dirt Muffin - All The Way.mp3
09 - Dirt Muffin - Just Like A Guy.mp3
10 - Dirt Muffin - We'll Never Know.mp3
11 - Dirt Muffin - I Miss Your Body.mp3
12 - Dirt Muffin - Everything.mp3
13 - Dirt Muffin - You Sittin' On It.mp3
14 - Dirt Muffin - I Got You On Me.mp3
15 - Dirt Muffin - Dirt Muffin.mp3